A holistic approach to health
We offer a range of in-store health and convenience services to our valued customers. Scroll down to read more.

Home Medication Reviews (HMR)

Weekly Dose Administration Aids

Home Medication Reviews (HMR)
A HMR is a way for your pharmacist and your doctor to help you manage your medications at home. Your doctor gives you a referral to us, we then talk to you, preferably in your home and make a written report back to your doctor. Your doctor will then discuss the recommendations with you and give you a 'Medication Management Plan'. For further information visit www.healthdirect.gov.au.
Who needs one?
Do you take more than 5 medicines a day?
Are you confused or worried about your medicines?
Do you sometimes forget to take your medicines?
Do you see more than one GP or specialist?
Have you recently spent time in hospital?
If you, or someone you know, answers yes to any of the above questions, contact us for more information, or give us a call on 02 7228 9230.

Weekly Dose Administration Aids
Our Dose Administration Aids help people be more organised when it comes to their medications. The aim is to prevent incorrect dosages and ensure that medication has not been tampered with. It sets out all of the tablets and capsules that need to be taken into different times of the day, for each day of the week.
Patients most likely to benefit from dose administration aids:
People suffering with a more severe illness.
People who use multiple medications or have a complex medicine regimen.
People who have reported non-adherence.
People who require help with everyday activities of daily life.
People who commonly experience confusion or difficulty in handling their medicines.
People who haves been hospitalised in the preceding year.

Even if you are in good health, you should check your blood pressure regularly; high blood pressure has virtually no symptoms. However, recent data indicates that in Australia 32% of men and 27% of women suffer from high blood pressure.
Blood pressure is the pressure of blood against the walls of the arteries. It varies throughout the day depending on your activities. High blood pressure (hypertension) is when your blood pressure is persistently higher than normal. It's one of the main risk factors for heart disease and if left uncontrolled can lead to a heart attack or stroke.
Causes of Hypertension
The exact causes of hypertension are often not clear and may be affected by factors such as:
Family history
Diet, including eating too much salt
Alcohol intake
Weight
Level of physical activity
Health Check Procedure
Blood pressure should be taken when you are at rest. Your Pharmacist will fit an adjustable cuff around your upper arm (roughly at heart level); the cuff will inflate and stop the blood flow through the artery. As the cuff deflates, blood begins to flow again, and the machine measures the vibration in the arterial wall (systolic pressure).
Diastolic pressure is measured when the blood flow is continuous and no longer creating a vibration against the arterial wall. Your Pharmacist may ask some questions relating to your lifestyle and blood pressure history. Your Blood Pressure Evaluation should take around 5 minutes.

Escripts and Prescriptions by email
We are proud to offer prescription orders via our online form or email. Here are the instructions on how to order your prescription:
Fill in the order form
Complete the order form with prescription details, including patient information and delivery details.
Or: Email your prescription to scripts@ecpharmacy.com.au (Please supply your name and phone number so we can contact you for further details).
Upload your prescription
You can simply upload a readable image of your prescription. You can call us if you need assistance.
Please note: Following the laws outlined by the Pharmacy Board of Australia, we must receive the original signed prescription before we can dispense/supply any prescription medications.
Therefore, you must either:
Bring in your original prescription with you when you collect your medication, or
Send the original prescription to us via post. We strongly suggest Express Post as it is faster, more reliable and it also provides tracking of the delivery.
All products take 2 working days to compound and allow 1-2 business days for delivery. We require a signature on receipt for all deliveries. For further enquiries or more information, contact us or give us a call on 02 7228 9230.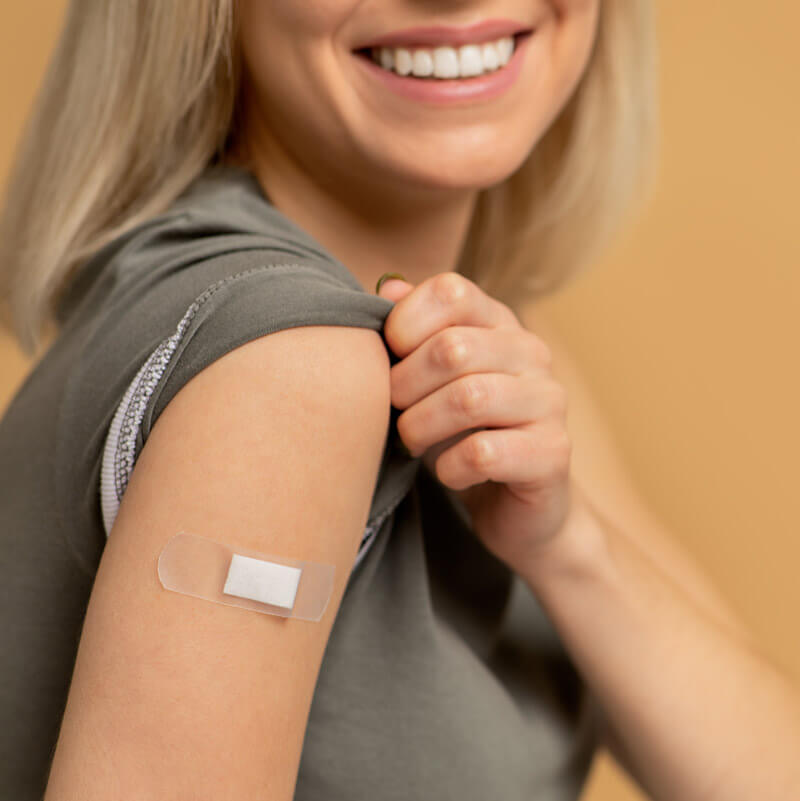 Our friendly pharmacist Tung is available Thursday until 4pm and Saturdays until 6pm to administer the flu vaccination for your convenience. No bookings or scripts required, you can walk in and arrange your flu shot immediately.

Medical Absence from Work Certificates
We can help you with Absence from Work Certificates. Certificates are issued at our pharmacist's discretion and we can only issue certificates if your illness or condition is within our scope of practice, such as minor ailments. If your injury is outside our pharmacist's ability to assess, they will refer you to a doctor or other relevant healthcare profession.
Consultations for an Absence from Work Certificate are conducted in store by an experienced pharmacist and can vary in length. If you require this service it is recommended that you call us first to see whether you need to make an appointment. A fee apply for this service and we can provide certificates as follows:
Absences from work due to illness or injury (personal leave), or
Absences due to illness or injury to a member of the employee's immediate family or household (carer's leave).
Absence from Work Certificates are issued at the pharmacists' discretion. Pharmacists can only issue certificates for conditions that are within their scope of practice; such as minor ailments. If your illness or injury is outside a pharmacist's ability to assess, they will refer you to a doctor or other relevant healthcare professional.
Certificates can be issued for short periods of leave and cannot be backdated. You may be asked for a form of identification (ID). If you need an Absence from Work Certificate for a carer the person who is ill must be present in order for the pharmacist to consult.
Compounding service
We provide a large range of specialist compounded medicines tailored to suit your specific needs. If the medicine you need is not readily available at our premises we can often order it in or direct you to where you can find it. Some of our dosage forms include troches, creams, ointments, lotions, sublingual drops, capsules and children's formulary.
Our compounding laboratory is accredited and we use PCCA or Medisca compounding suppliers.
What is a compounding pharmacy?
Before large pharmaceutical manufacturers began mass-producing medicines in limited strengths and formulations, the standard means of providing prescription medications was by pharmacists compounding. In recent times, compounding has made a comeback as doctors are now seeking a more individualised approach for their patients.
Compounding allows the pharmacist to tailor make medicines to suit the patient's unique needs in terms of strength or formulation upon request by the doctor. It has helped change the lives of many people whose treatment is currently not available for a number of reasons, including lack of availability or discontinuation.
If you need any further information regarding compounding, our pharmacists and staff are happy to assist. Contact us or give us a call on 02 7228 9230.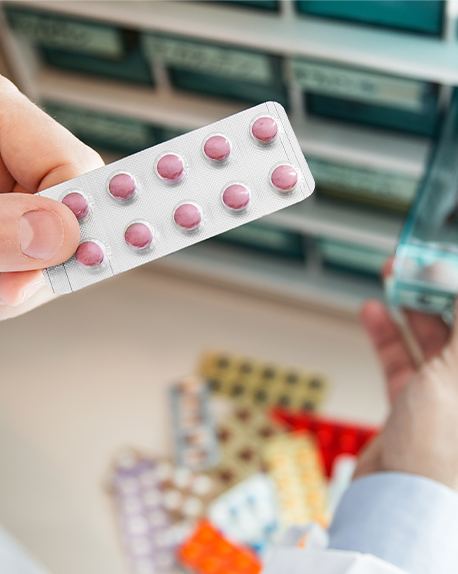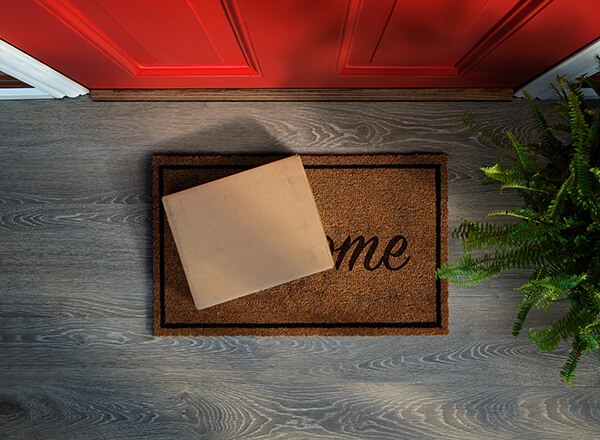 FREE Contactless Home Delivery
Your health and safety is our priority! With the current COVID restrictions, we want to ensure our customers can continue to access their medications, whilst adhering to social distancing measures. To reduce your need for travel when unwell, we continue to offer FREE contactless home delivery whilst the NSW stay at home requirement applies.
*FREE delivery service only available to the local area. Please contact us to confirm if we can deliver to your address.